Thanks to the intense activity in the worldwide market, to its own growing technical department and to the continuous improvement behaviors, OGT has focused its efforts in a new business development: the Sandwich Panel Rock Wool Plants.
Starting from 2020 OGT supply turnkey plant and specific solutions for the continuous or discontinuous production of sandwich panels having rock wool as insulating material. 
OGT manufacture the Side Leg Mineral Wool lines in Italy, starting from the customer's products specifications, providing tailor-made solutions. Is possible to integrate the Mineral Wool Side Leg into existing panel production lines as well as part of brand new projects or installations.
Here below you can get more information on the OGT Side Leg Mineral Wool technology for Wall and Roof Panel production lines.
DO YOU WANT MORE INFORMATION? DON'T HESITATE TO CONTACT US
Wall panel plant layout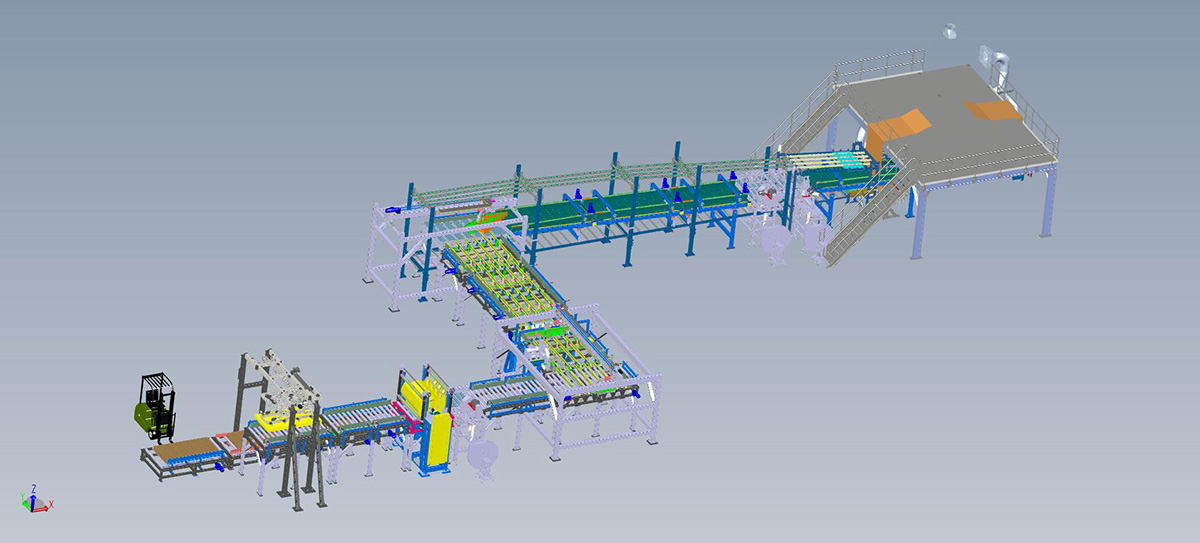 Working cycle mineral wool wall panel line
Dimension of motherboard: 1200 x 2400 variable thickness among 100-120-150-200 mm
Density of the motherboard: 80 Kg/m3 – 150 Kg/m3
Maximun height of the mineral wool stack: 1200mm MIN. 2400mm MAX. (it depends on the working height, to be definited)
Production speed for panel width 1.000mm: the speed depends by the mineral wool motherboard.
LINE AT LOW SPEED
| Panel thickness (mm) | <150 | 150 - 200 | > 200 |
| --- | --- | --- | --- |
| Panel speed (mm) | 6 | 4 | 2 |
LINE AT MEDIUM SPEED
| Panel thickness (mm) | <150 | 150 - 200 | > 200 |
| --- | --- | --- | --- |
| Panel speed (mm) | 8 | 6 | 4 |
LINE AT HIGH SPEED
| Panel thickness (mm) | <150 | 150 - 200 | > 200 |
| --- | --- | --- | --- |
| Panel speed (mm) | 10 | 8 | 6 |
Standard wall profile example
Hidden joint wall profile example
Roof panel plant layout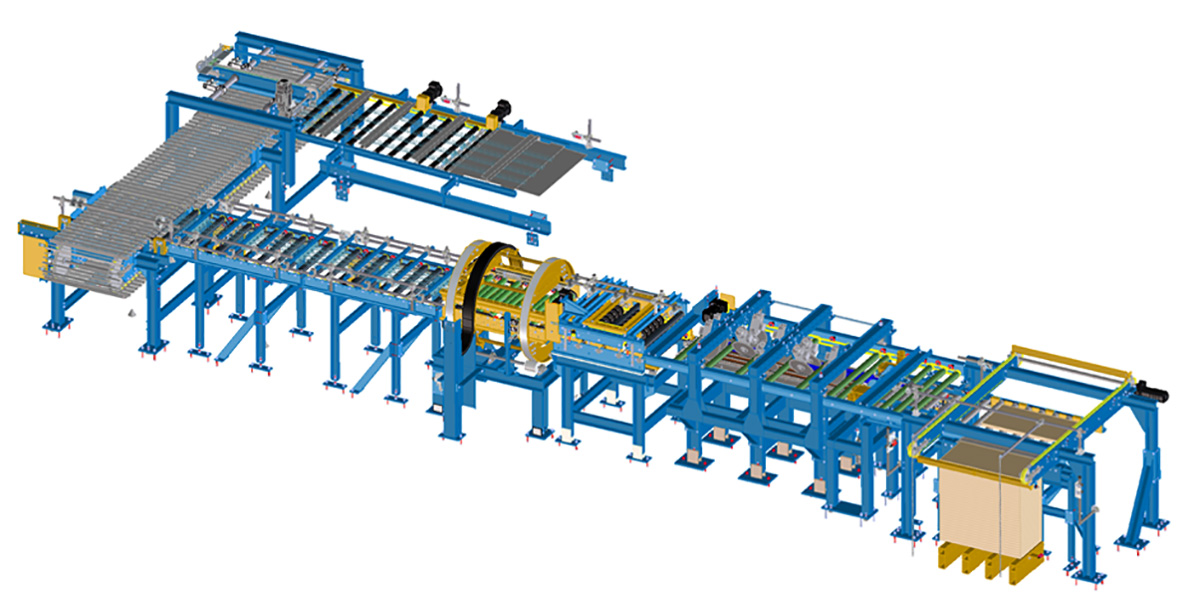 Dimension of motherboard: 400/600 x 1200/200 variable thickness among 35-50 mm (must be thickness of the trapezoids)
Density of the motherboard: 80 Kg/m3
Maximun height of the mineral wool stack: 1200mm MIN. 2400mm MAX. (it depends on the working height, to be definited)
PRODUCTION SPEED FOR ROOF PANEL GROOVES
| Panel thickness (mm) | <150 | 150 - 200 | > 200 |
| --- | --- | --- | --- |
| Panel speed (mm) | 6 | 4 | 2 |
Roof panel profile example
Panel entrance in double belt press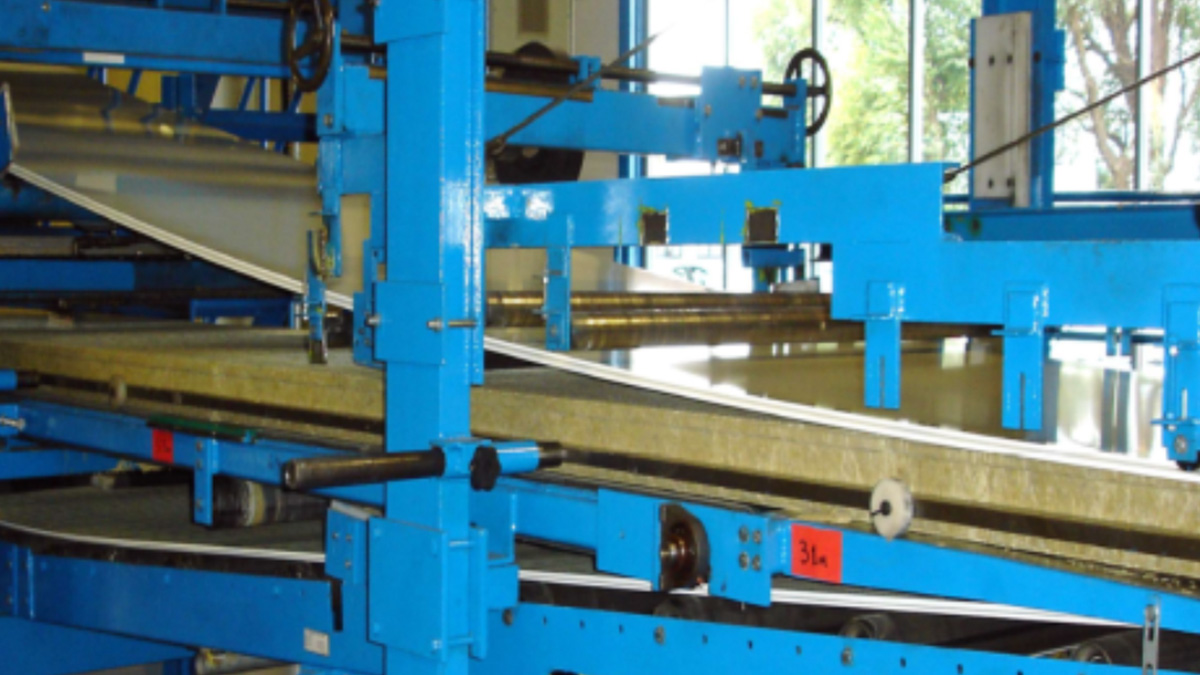 Final product assembly